Community highlights
Latest News
September 30, 2014
The Aquila Chase Chapter of the National Society of Colonial Dames of the XVII Century want you to join them for the historical marking ceremony of the Glen Tavern Inn on Sunday, October 12, but seating is limited and reservations are requested for the 2 p.m. ceremony and reception.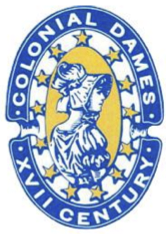 If you want to be an informed voter be sure to watch the rerun of the Santa Paula City Council Candidates Forum held September 24 available for viewing on demand on the city's website and broadcast on Time Warner Cable Channel 10.
Santa Paula Reserve Firefighters Matt Klein and Andy VanSciver received honor and recognition as 2013 Santa Paula Firefighters of the Year at the September 12 awards banquet held at the Sheraton Four Seasons in Ventura, where firefighters from throughout Ventura County were honored by the Kiwanis for their public safety efforts.
The fourth annual community gathering centered on kindness will be held Sunday, September 28 this year "Honoring Quiet Heroes" - and that includes many people according to Hands Across Santa Paula Remembering the Spirit of Kindness Founder Beverly Samantha "Sammi" Frady.
More news