Community highlights
Latest News
October 2, 2014
In June a visitor to Teague Park with an eagle eye made a startling discovery: a Scissor-tailed Flycatcher, not a bird one would expect to see in California.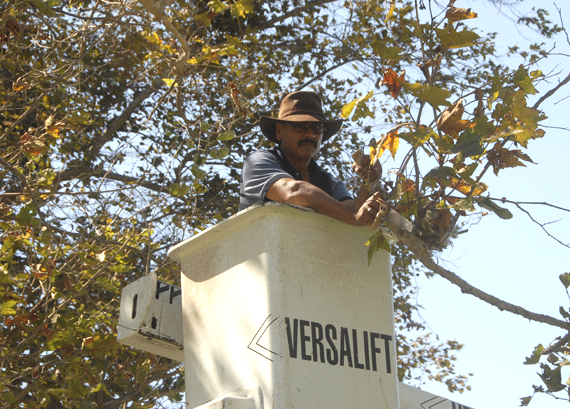 The First United Methodist Church, 133 N. Mill Street will be holding their annual Bazaar on Saturday, October 4. The Bazaar hours will be from 9:00 a.m. to 2:00 p.m. Halloween, Fall and Christmas Decorations and more will be available. As part of the Bazaar the Soup Kitchen will be from 11:00 a.m. to 1:30 p.m. serving homemade soup, roll, pie and beverage, the cost is $8.00. Pie and Beverage only $4.50. Above: the Jam Making Crew Virginia Gunderson, Nancy Sayre. Joyce Rounds and Judy Hartshorn. Product for the day, Raspberry, Boysenberry, Strawberry, Apricot & Apricot/Pineapple. Many varieties of Marmalades available also.
The Santa Paula Rotary Club held its annual welcome to new teachers at the Wilson Ranch this year.
Vista Cove Care Center at Santa Paula is proud to announce that Maritza Handal, PT has been promoted as the new Director of Rehabilitation for the facility. Handal has been a physical therapist at Vista Cove Care Center for more than two years and has been a licensed physical therapist in Ventura County for twenty years. 
More news