Community highlights
Latest News
July 25, 2014
Santa Paula Police are in the early stages of an investigation of a homicide that occurred Wednesday afternoon on Grant Line.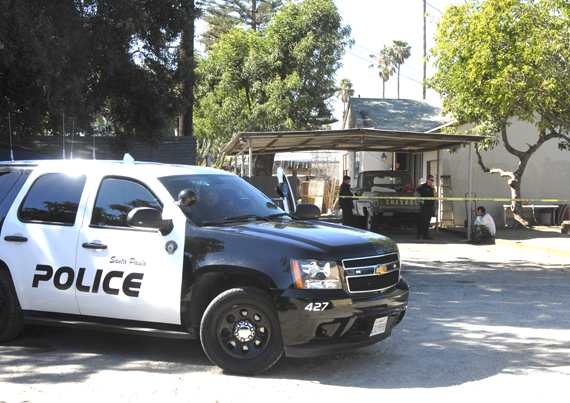 An area man out on bail for one crime was taken into custody again at the Santa Paula Police Station - where he had gone to reclaim his towed car - about nine hours later for another crime and was put back in jail for suspicion of felony theft of a utility.
After two days of online outrage, the Santa Paula Police Reserve Officer behind a series of YouTube videos whose latest installment joked about running over bicyclists has resigned.
It was officially billed as "Kids Day at the Club" but adults enjoyed it too with STEM exhibits related to science, technology, engineering and math to fire every imagination.
More news