Community highlights
Latest News
March 29, 2015
The junior class at Santa Paula High School had the opportunity to talk with college representatives from around the state and some from out of state last week at a  College Faire, held in the McMahan Gym.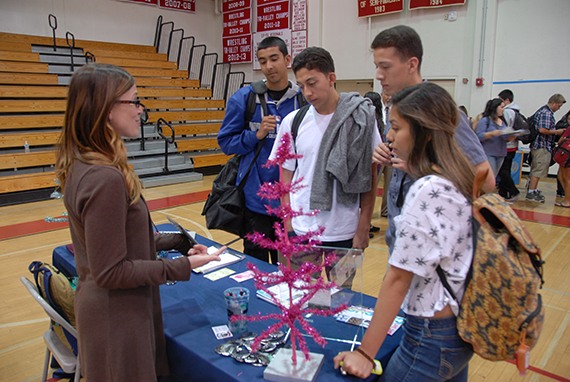 The bad news is the animals just keeping showing up at the Santa Paula Animal Rescue Center but the good news is most of them go home with a new owner according to 2014 statistics released by the no-kill animal shelter.
The 78th Annual Santa Paula Art & Photography Show had barely gone up on the walls of Blanchard Community Library when two paintings were sold. 
A 34-year-old Santa Paula man was arrested Saturday afternoon for suspicion of possession of and the intent to sell methamphetamine, not the first time Santa Paula Police have had contact with the suspect.
More news