Community highlights
Latest News
April 1, 2015
The coolest event in Ventura County, Santa Paula's Cruise Nite, is revving up for its 17th season Friday with hundreds of sweet, pre-1975 cars and even more friends strolling historic East Main Street enjoying live music, restaurants, shopping and the vibe of the historic Downtown.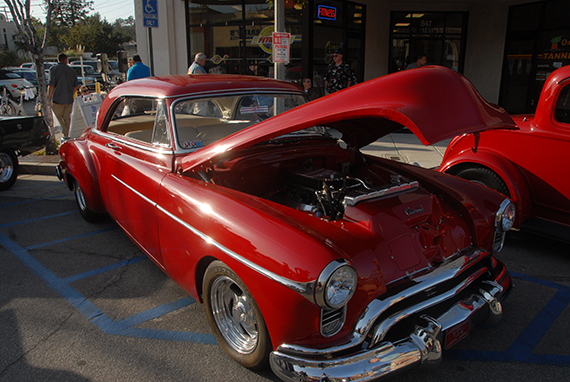 "Be careful, be smart and be safe," with an emphasis on smart was the motto for Active Shooter Training held in recent weeks at Santa Paula High School.
Detectives from the western Ventura County Narcotics Task Force said Wednesday they have concluded an investigation into local sales of "Spice" — also known as synthetic marijuana — after targeting more than 32 smoke shops throughout the county. Nine shops sold "Spice" to undercover officers including two in Santa Paula.
The Governing Board of the Santa Paula Unified School District has recognized two employees. (Above) Susan Turner was honored as the Educator of the Month for March. She's a Special Education teacher at Grace Thille School. Elisa Robledo, also from Grace Thille was recognized as the Classified Employee of the Month. Grace Thille Principal Mary Fennell said the school staff wanted to recognize Turner, who was hired three years ago. Fennell said, "She taught the staff how wonderful and rewarding it can be to integrate Special Education students." Of Robledo, Fennell said, "She's a perfect fit for Grace Thille." Above are Superintendent Alfonso Gamino, Principal Mary Fennell, Susan Turner and Board President Michelle Kolbeck
More news