Community highlights
Latest News
March 6, 2015
Everything came into focus for hundreds of people earlier this month when the Santa Paula Lions Club hosted a free vision screening at the Santa Paula Church of Christ. California Lions Friends in Sight conducted the event, and Lions Club members came from throughout Southern California bringing thousands of free, recycled eyeglasses and leaving many happy folks with a clearer view of life.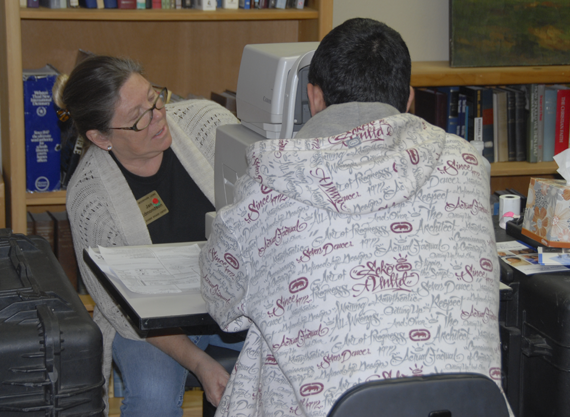 With plenty of fanfare and not much discussion the Planning Commission and City Council unanimously approved the amended specific plan for the 501-acre East Area 1, Limoneira's planned residential and commercial development east of Hallock Drive.
Finding solutions to the public safety gap, communicating with City Hall and the newly forged relationship between elected officials were topics of public comment at Monday's City Council meeting.
After a two-year hiatus, Santa Paula High School hosted a College & Career Fair on Friday, February 13. Over 500 students visited more than 40 information booths on campus presented by local and regional representatives from colleges, universities, and trade schools. 
More news