Community highlights
Latest News
August 20, 2014
On August 14, 2014 at approximately 3:55 p.m., Santa Paula Police Detectives with the assistance of the Ventura County District Attorney Investigators arrested Antonio Magana 18 years, Santa Paula for the murder of Ashley Moran 21 years, Santa Paula, who was pregnant at the time of her murder. The murder occurred on sometime during the night of March 14-15, 2014.  Her body was discovered in the park early Saturday morning March 15th, 2014 by a passerby walking through the park.  The arrest came after a long extensive complex investigation conducted jointly by Santa Paula Police Detectives and Investigators from the Ventura County District Attorney's Office. Magana is a known Santa Paula gang associate. He was taken into custody this afternoon without incident when he was spotted by Detectives who had been looking for him, in the 300 Blk. S. Palm Ave. in  Santa Paula.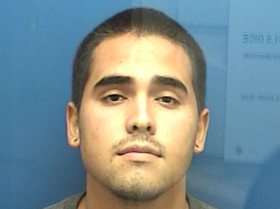 At the Ventura County Fair, the top two honors for Market Goats went to two Santa Paula girls. 
With one incumbent officially declaring he will not run for reelection the filing period for City Council will be extended until Wednesday, August 13.
This month's "Yard of the Month" was awarded to Russ & Ali Fox of 552 Munger Drive.
More news