Community highlights
Latest News
September 2, 2015
With a watermelon eating competition, Sponge Bob Square Pants piñata, kids activities, live music and dancing it was already a memorable Day at Las Piedras Park with the Santa Paula Police Department, but particularly fun was the cream pie throwing contest…with Police Chief Steve McLean as the target.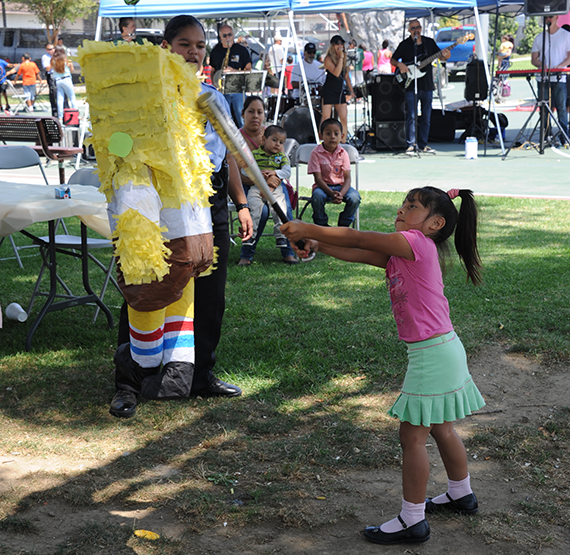 Three juveniles were arrested as suspects in a early Sunday morning incident that included battery, vandalism and firing on the victim with a BB Gun type pistol…and after the victim followed them and told police were they could be found.
A Santa Paula man was arrested last week in connection with stealing a fanny pack full of credit cards and the victim's late father's police badge from an unlocked vehicle at the Ojai farmers market.
A stash of chemicals and suspected radioactive material secretly stored on city leased property next to a residential neighborhood. 
More news