Community highlights
Latest News
April 21, 2015
Luis Jimenez grew up in Acapulco, in Mexico. Vacation destination, right? But Luis grew up helping his father clear trees on the land that he worked, hacking out a living to support his family of 13. Mama had finished elementary school, but papa never got that chance, and education was not a high priority in the Jimenez home. Papa couldn't help him with homework, and mama was too busy with those eleven children, so Luis remembers tossing his backpack in the corner when he came home from school, and there it stayed till the next day.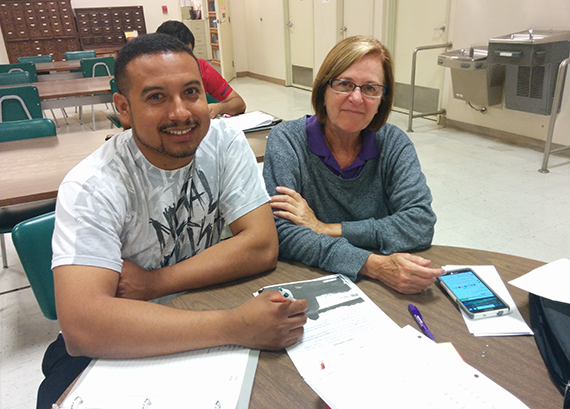 Santa Paula Police are searching for two suspects who shot a local man and battered his friend Friday night during a street confrontation that reportedly started with the question "Where are you from?"
An art exhibit, featuring work of Santa Paula High School artists is being featured at the Ventura College Santa Paula site.The exhibit will run through June 5. The Gallery is located at 957 Faulkner Road, Suite 106. Hours are Monday through Thursday from 8:00 am to 8:30 pm. There was an opening reception this past Tuesday.
The Board of Directors of Sierra Bancorp, the holding company for Bank of the Sierra, today announced that it has officially appointed Kevin McPhaill as President and Chief Executive Officer, effective April 1, 2015. On the same day, the founding bank President, James C. Holly, will officially enter retirement, but continue on the Board of Directors as Vice Chairman.
More news