Community highlights
Latest News
July 29, 2015
A known gang member with five active warrants who led Santa Paula Police on separate foot pursuits was captured Thursday after he attempted to get away jumping from roof and roof before hiding in a trash can.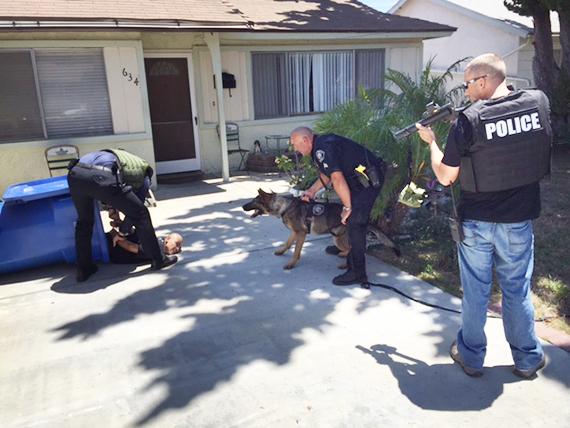 Three people were arrested Wednesday afternoon after a woman allegedly took a test drive of a vehicle from a Santa Paula car lot, picked up two others nearby and after driving around a while let the salesman go after threatening him.
An increase in vehicle burglaries has prompted a warning from Santa Paula Police Chief Steve McLean for citizens to be aware that they could be next.
Santa Paula Police Department Explorer Shirley Herrera was Friday's Cruise Nite winner for the Hands-Only CPR gift certificate to La Cabana Restaurant. 
More news