Community highlights
Latest News
April 21, 2015
The whole community is invited to put on the dog — specifically Hozy, Zak and Ace — at the 6th Annual K9 Spaghetti Dinner!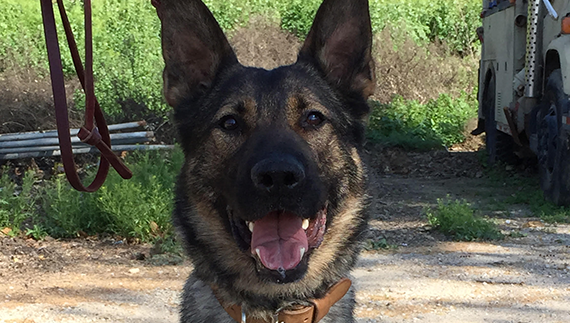 Just before Spring Break, the Santa Paula High School auditorium was filled with friends and family as various school musical groups performed for the All District Spring Concert.
A resident of Rancho Santa Paula Mobile Home Park kicks butt — or rather litter — with his one-man crusade to defeat trash.
An acclaimed and prolific artist will be the guest Sunday of the Santa Paula Society of the Arts where Laura Wambsgans will show her prize-winning plein air oil techniques.
More news