Community highlights
Latest News
July 7, 2015
A "passion" for service is the main reason Santa Paula City Vice Mayor Martin Hernandez said he is running for the seat being vacated by 3rd District Supervisor Kathy Long in 2016.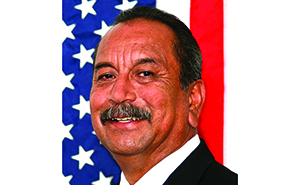 Melody is defined as a pleasing succession or arrangement of sounds; musical quality, the melody of verse; and as a rhythmically organized sequence of single tones so related to one another as to make up a particular phrase or idea.
Some 300 seniors received their diplomas at the commencement ceremony for the Class of 2015 at Santa Paula High School Thursday.
Kimberly Duarte Diamonds in the Rough $100
More news