Community highlights
Latest News
December 18, 2014
If you see something say something, especially since the city is on the alert for those who might illegally dump hazardous waste down city manholes.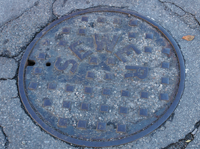 As the first responders to an emergency outside city limits, Santa Paula Firefighters didn't hesitate to start treating a severely injured man at the scene of an explosion on Mission Rock Road. 
Six Santa Paula Firefighter Reserves and one full-timer recently promoted to engineer were lauded by the City Council at the November 17 meeting.
A concerned citizen who heard a fight and references to a gun that led to a call to Santa Paula Police ended with the arrest early Saturday morning of a Fillmore gang member on various charges.
More news