Community highlights
Latest News
March 6, 2015
"I raise my arms to the sky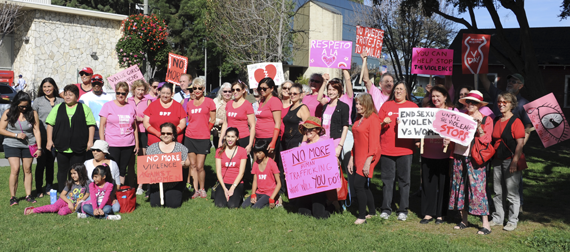 Santa Paulans will have a chance to workout to help others' in their quest for wellness the last week of February at Santa Paula Fit Fusion Family Studio where low-cost classes will benefit those with rare diseases.
The staff of Santa Paula High School announced the Top 40 Accelerated Readers for the 2014-15 fall semester school year. The Accelerated Reader is a computer-managed reading program where students are awarded points based on the number of comprehension quizzes they pass after reading books. The value of the books are determined by their length and difficulty. 
Three Santa Paulans were injured Friday in a head-on traffic collision that occurred in Fillmore that trapped one victim that had to be extricated, according to the Ventura County Sheriff's Department. 
More news