Community highlights
Latest News
March 31, 2015
Alex Flores is known by many titles, from Agriculture Academy coordinator and Future Farmers of America advisor to Dr. Alex for his touch in working with ill animals.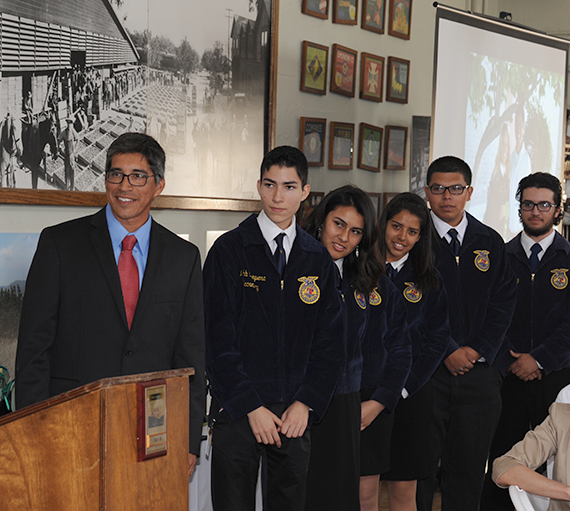 With development on the horizon, tax revenues up and the looming deal to purchase the wastewater treatment plant and slash the interest rate borne by cost-weary residents Mayor John Procter said the State of the City is definitely looking up.
Described as "an inspiration as a person, businesswoman and trendsetter," Judy Phelps is used to high-flying awards and the latest for the Santa Paula Airport business-owner included a bravo: Phelps was honored as one of the recipients of the 2015 BRAVO Awards.
In a new lawsuit, two boys say they were sexually abused by a now-convicted Santa Paula priest after the cleric had admitted to LA church officials that he had molested other children.
More news