Community highlights
Latest News
February 1, 2015
The possible purchase by the city of the long controversial wastewater treatment plant will be the big item on Monday's City Council agenda that will also include the transfer of the refuse franchise from Crown Disposal to Recology.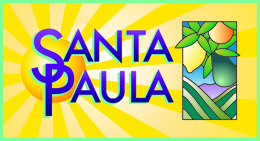 Calling it a "sound business decision" Blanchard Community Library Board Trustees announced they have settled a lawsuit filed by former longtime Librarian Dan Robles.
A stopped Lincoln Navigator was the first step in the process that landed a documented member of a Santa Paula-based tagging crew in jail on various charges including allegedly being armed with a loaded handgun.
One person was transported to an area hospital after his motorcycle collided with a vehicle on East Harvard Boulevard Saturday afternoon.
More news