Community highlights
Latest News
February 27, 2017
After a search of the campus, a lone gunman surrendered without further incident at Isbell Middle School, where an active shooter exercise took over the campus for a portion of a morning.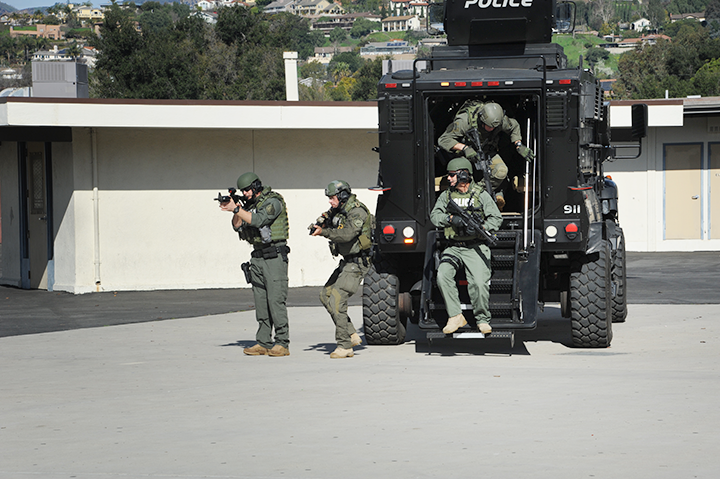 For many, 40 years can be considered a lifetime but for Ilene Gavenman, Blanchard Community Library Children & Youth Librarian, 40 years is a milestone.
A group of sophomore students participating in the Human Services Academy at Santa Paula High School are creating an exhibit that will be displayed at the Santa Paula Oil Museum on Saturday, April 15. The exhibit will spotlight the Bracero Program and its impact on Santa Paula. The Bracero Program was a series of agreements established when the United States signed the Mexican Farm Labor Agreement with Mexico on August 4, 1942. 
Twenty Isbell Middle School students participated in a math contest sponsored by Saint Bonaventure High School in Ventura. The competition, held on Saturday, February 4, was for 7th and 8th grade students throughout Ventura County. Isbell Middle School student, Agustin Melgar, and 19 of his classmates participated in the contest by answering 25 math questions. Melgar took seventh place in the individual competition of almost 200 participants. "Isbell's top students were bristling with excitement in anticipation of the competition," said Theresa Van Etten, a District Math Coach for the Santa Paula Unified School District. "Congratulations to all of Santa Paula's math competitors."
More news