Community highlights
Latest News
June 30, 2015
Melody is defined as a pleasing succession or arrangement of sounds; musical quality, the melody of verse; and as a rhythmically organized sequence of single tones so related to one another as to make up a particular phrase or idea.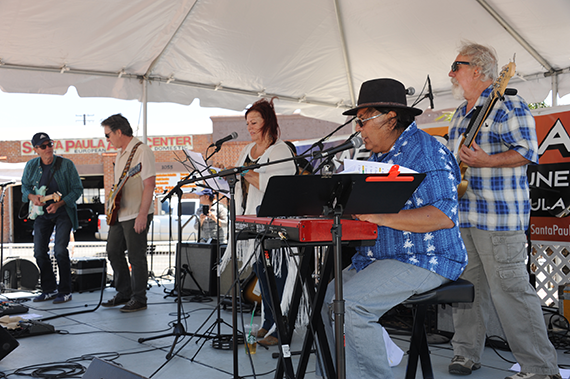 The 2015 8th Grade Class of Isbell Middle School had their promotion ceremony Wednesday. Following the Pledge of Allegiance and two songs by the Isbell Chorus, Principal George Alessi introduced the student speakers.
With California bone dry as the drought continues a local family has transformed their yard into a water saver's haven…and garnered the prize that Fred Robinson always joked he hoped he had won when he was named Citizen of the Year.
The City Council will take a final swipe at the budget Monday, a preclude to adopting Santa Paula's financial plan for Fiscal Year 2015-2016 at a special meeting planned for the end of the month.
More news