Community highlights
Latest News
August 5, 2015
A hot car fire in a carport near a building was quickly brought under control after Santa Paula Fire Department Firefighters responded to the incident that occurred not long after midnight Friday.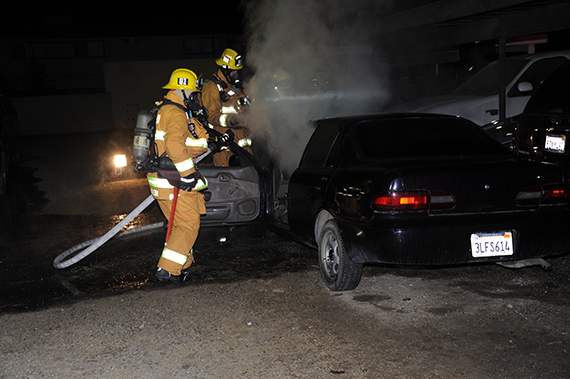 From New York City clubs to the Santa Paula Airport will be a trip through time for an acclaimed jazz and Big Band singer that will help celebrate the airport's 85th Anniversary, Sunday, August 2.
The Korean War Veterans Association-Ventura County Chapter 56 celebrated the 62nd anniversary of the end of the Korean War Saturday at Veterans Park in Santa Paula.
The Santa Paula Unified School District in partnership with the Boys & Girls Club of Santa Paula presented a "Healthy Living Cooking Class" as part of its 2015 Summer School Program. This session culminated with a special end-of-year lunch held on Wednesday, July 15 at the Boys & Girls Club of Santa Paula where the young chefs were involved with preparing a seven-course, tasting menu consisting of gazpacho, a hummus trio, endive bruschetta, tropical ceviche, roasted corn and poblano quinoa, grass-fed beef with chimichurri, and citrus sorbet. The Health Living Cooking Class began on June 17 and ended on July 15 and the 5th-8th graders met at the club everyday (Monday – Friday) to learn special cooking techniques as well as to have fun working as a team. 
More news