Community highlights
Latest News
December 3, 2016
In that place where noted architects go to design in the afterlife Hunt & Burns were probably scratching their heads Sunday when more than 60 high-priced, high-precision McLaren sports cars popped open their gullwing doors at the Glen Tavern Inn.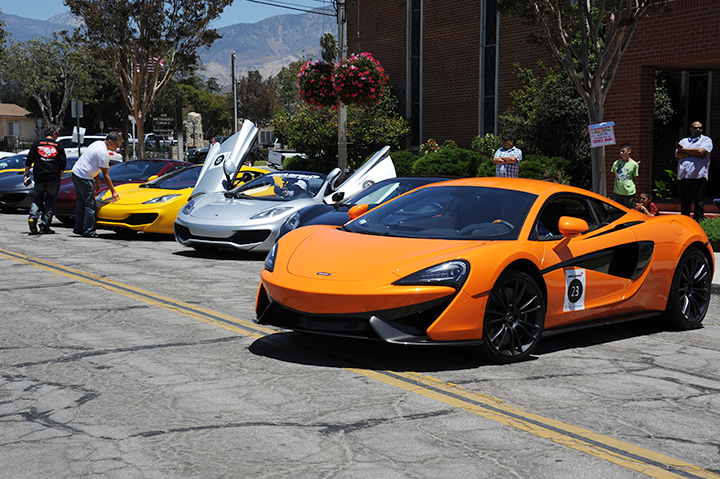 Michelle Glass from the Santa Paula Art Museum paid a visit to Grace Thille Elementary School to provide an enrichment opportunity to A.S.P.I.R.E. (After-School Program for Instruction, Recreation, and Enrichment) students. This is a wonderful example of how our local community supports our students!
The Santa Paula Art Museum is pleased to present "One Look at Nature: The Paintings of Gail Pidduck," opening June 18 and on view through November 6, 2016. Gail Pidduck is one of Santa Paula's most esteemed resident artists, and her much-anticipated solo show will feature over 50 breathtaking new works, all of which explore the beauty of nature and the local landscape. The exhibition will premiere with a reception on Saturday, June 18, 2016, from 4:00 to 6:00 p.m. Admission is $10.00 for museum members and $15.00 for the general public. 
More news