Community highlights
Latest News
November 26, 2014
The clock was ticking Saturday for more than two-dozen businesses and about six families who were told at a multi-agency community meeting Saturday that at 4 p.m. they could return to the area they had been evacuated from since a chemical explosion Tuesday.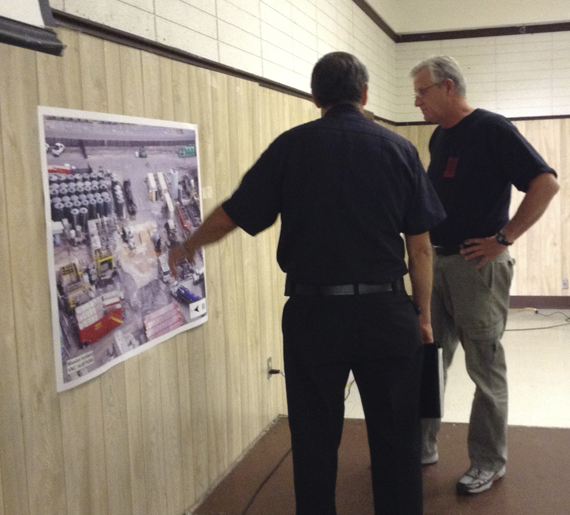 A deal that was first reported in Kern County newspapers and revealed to employees several weeks ago has been formally announced meaning Santa Paula residents and businesses will have a new waste hauler.
John Procter.............2418
Hard work that is starting to pay off and a strong relationship with area law enforcement is how the Santa Paula Police Chief described dual arrests Wednesday of gang members.
More news