Community highlights
Latest News
July 6, 2015
Melody is defined as a pleasing succession or arrangement of sounds; musical quality, the melody of verse; and as a rhythmically organized sequence of single tones so related to one another as to make up a particular phrase or idea.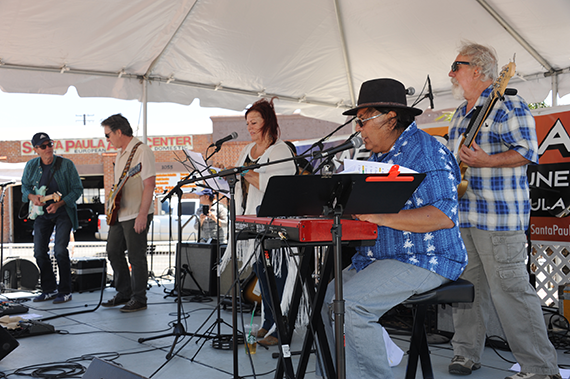 Some 300 seniors received their diplomas at the commencement ceremony for the Class of 2015 at Santa Paula High School Thursday.
Kimberly Duarte Diamonds in the Rough $100
Ceremonies were held June 10 for St. Sebastian School's eighth grade class at St. Sebastian Church. Eighth graders moving on to high school are: Braulio Aguilera, Isabel Alvarez, Efrain Banuelos, Jacob Barba, Franisa Chavez, Elvis Cilio, Sofia Contreras, BryAnn Delgadillo, Brenda Felix, Allie Garcia, Miranda Martinez, Anthony Mendoza, Gabriel Meza, Julissa Montes, Daniel Navarro, Renato Navarro, Daniel Ortega, Justin Pimentel, Mia Reed, Fatima Romero, Socorro Tarin, Keily Valdez and Leonel Vigil.
More news