December 6, 2013
---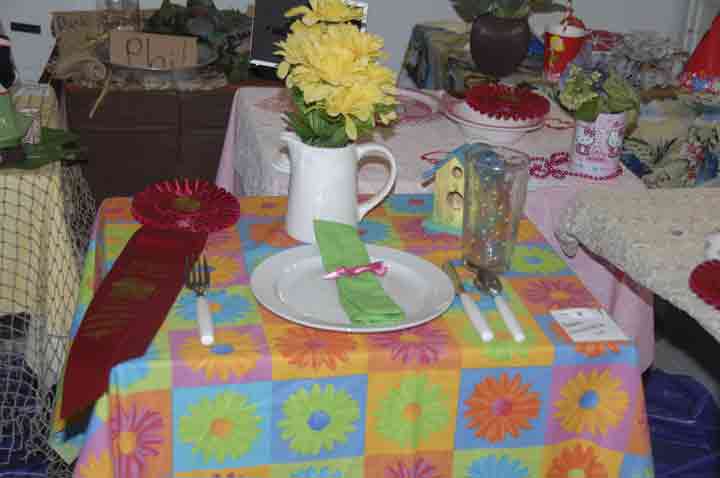 The Ventura County Fair offers thousands of things to do and see. However, time is running short because this is the last weekend of 2013 Fair. Don't forget to stop by the Youth Building to see the talent of the youth of Ventura County. Above, Robin Ferrnandez, Santa Paula, shows her Second Award for Tablesetting. This is just one of thousands of entries that can be seen. The Ventura County Fair opens Saturday and Sunday at 10:00 a.m.
Ventura County Fair
Santa Paula News
Published:
August 09, 2013
Calendar
December 07, 2013, 10:00
FRIENDS OF BLANCHARD LIBRARY BOOKSALE
December 08, 2013, 6:30
Christmas Concert Santa Paula
December 08, 2013, 7:00
A Christmas Carol - Special Event
December 13, 2013, 4:00
Thoughtful Santa Is Coming To Children's Therapy Network!
December 14, 2013, 9:00
Foster Parenting Information Meeting
January 30, 2014, 18:30
CASA of Ventura County Informational Presentation
February 27, 2014, 18:30
CASA of Ventura County Informational Presentation
Click here to submit an event