Lupe Servin joins Office of Century 21 Hometown Realty

Santa Paula News
Published: July 26, 2013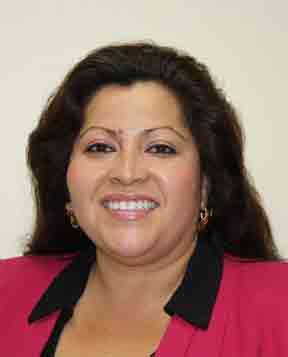 Lupe Servin
Long-time Santa Paula resident Lupe Servin has joined the Santa Paula Office of Century 21 Hometown Realty as a Realtor-Associate. She has been associated with CENTURY 21® in Oxnard as the transaction coordinator and as a sales associate.
 Her background includes employment with an estate planning attorney coordinating seminars for Spanish-speakers. She assisted with preparation of probate cases and processing grant deeds and mobile home transfers.
 She has extensive experience with office administration and a worked as job facilitator which included goal setting and identifying placement barriers. She graduated from Santa Paula Schools and attended Ventura College. She is a Notary Public and has a Certified Nurse Assistant's Certificate.
 Lupe is a member of the California and National Associations of Realtors and a member of the Ventura County Regional Data Share which covers Ventura to San Diego.
 According to Century 21 Hometown manager, Walter Trujillo, "Lupe is of the highest caliber of real estate professionals and we are very pleased that she chose our company."
 Century 21 Hometown Realty is a large real estate firm founded in Arroyo Grande, now with 16 offices along the Central Coast. In November of 2012, they merged with Century 21 Buena Vista, owned by Kay Wilson-Bolton, and have since acquired two additional companies with four offices in Ventura County including Ventura, Santa Paula, Oxnard and Camarillo.
 Kay Wilson-Bolton is now an active broker with Century 21 Hometown Realty from both Santa Paula locations at 848 East Main Street and 114 North Palm Avenue.
 Lupe lives in Santa Paula and has five children and one grandchild. She can be reached at 805.750.4750. Her email is Lupe@realestatemagic.com